The Water-Sprinkling Festival, also called Songkran Festival, on every April 13th to April 16th, is the important traditional holiday of Dai nationality and De'ang nationality. During the festival, activities of bath and Buddism-worship take a few days in Thailand, Laos, Myanmar, Cambodia and Yunnan Province of China. On the occasion, people are all in their best to happily join the activities, such as dragon-boat race, elephant-foot drum dance, pavane, rockets launching, gamecock and so on. The most popular place in Yunnan during the Water-Sprinkling Festival shall be Xishuangbanna.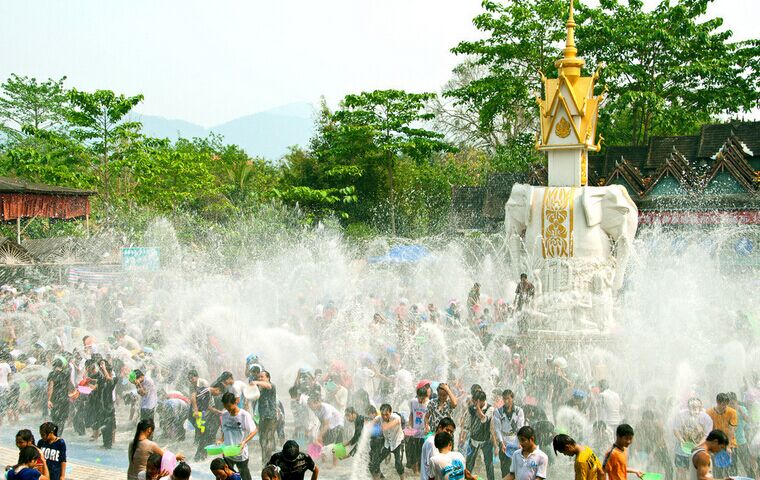 The Water-Sprinkling Festival is usually in the late June of Dai lunar calendar, lasting 3 days. The first day, called "Mai", equals to the eve of new year of the lunar calendar. The second day, called "Nao", regarded as a spare day, is a day without date. According to the legend, it's the day Pengmadiandalaza's skull started to decay. The third day is called "Maipayawanma", indicating that the most beautiful day is coming.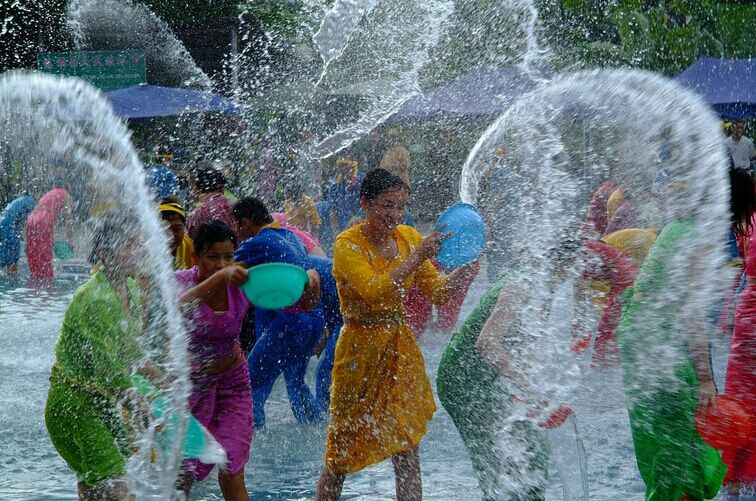 On the day of water-sprinkling festival, Dais gather to get in a long line to play Mangluos(an instrument of Dai) and elephant-foot drums, dance Yilahe(a traditional Dai dance) and celebrate happy new year from door to door. The Dai dance Yilahe expresses Dais' lively vitality and colorful emotion.