Yunnan Safari Park is located seven kilometers away from Kunming downtown, in Jindian National Forest, Wanjia Mountain. The park can be easily accessed from the Zoo Exit of Kunqu Highway and Fengyuan Road, or 30 minutes' drive (30 km) from Kunming Changshui International Airport. The park is adjacent to the Jindian Reservoir, with the Expo Park on the other side.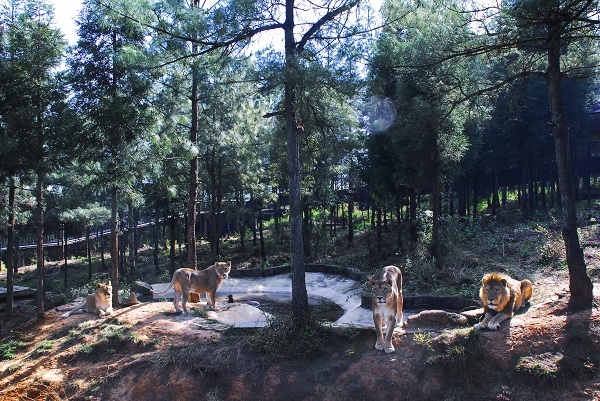 Yunnan Safari Park is the only comprehensive tourist attraction in Yunnan province that is dedicated to wildlife breeding and exhibiting and integrates sightseeing tours, science education, and ex-situ conservation. It is also an ideal classroom for teenagers' popular science education and the general public's awareness of wildlife protection, an important base for ex-situ conservation of wild animals, and currently the only mountainous Safari Park in China.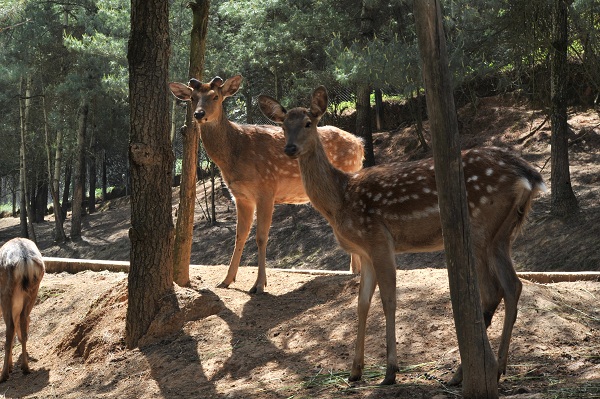 The park, covering an area of more than 460 acres, demonstrating a natural, primitive, wild and simple style with the undulating hills and green forests in it. The animal collection is mainly made up of species in Yunnan Province and Southwest China, highlighting the unique animals in Yunnan province, while introducing representative animals from Africa. Now the park is home to more than 10, 000 animals representing over 200 species most of which are under the protection of CITES and the national category of state the first & second grade protection animals. The park has got rid of the traditional cage captivity, and now features free-ranging and mixed species exhibits, in order to fully demonstrate the purpose "30% artificial, 70% natural" of Yunnan Safari Park, allowing visitors to experience the joy of returning to nature and live in harmony with animals. Lingering in this animal kingdom which is home to more than 10, 000 animals representing over 200 species, you will find the display of large groups of free ranging golden snub-nosed monkeys, Asian elephants, red pandas, and green peafowls truly refreshing, and you will encounter giraffes, zebras, kangaroos, and cranes that you have long been looking forward to meet as well. The representation of the original ecological landscape, and the implement of free ranging and mixed species exhibits in a natural way, are the reflections of the purpose "30% artificial, 70% natural" of Yunnan Safari Park.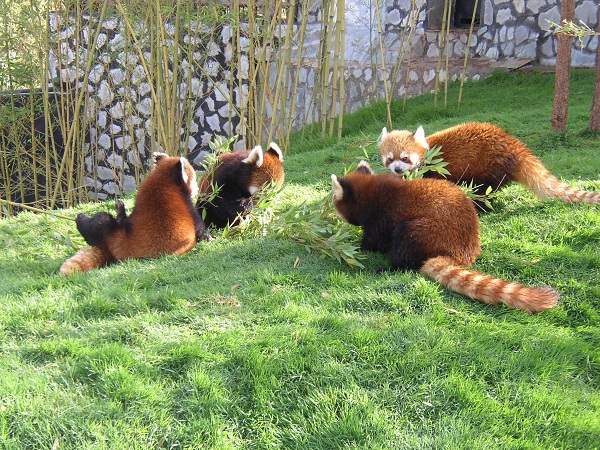 The park has more than ten themed animal zones and leisure attractions with various exhibits and unique structures including Welcoming Square, Park Front, Animal Square, Lion-Tiger Hill, Endangered Species Exhibit, Children's Petting Zoo, Trolley Terminal, African & Asian Herbivores Exhibit, Waterfowl Lake, Jurassic Park, Science Museum, Monkey Villa, and Peafowl Flying Theatre, as well as a variety of shows performed by large animals, elephants and birds. The trolley tour is 10.8 km long, and the walking tour is 8.5 km long.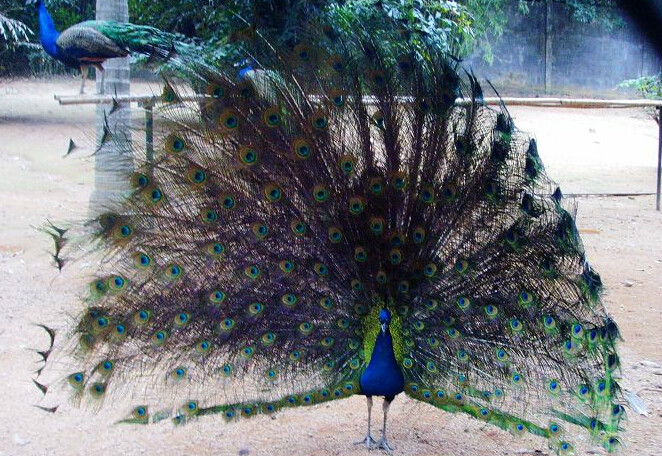 Here, you will be amazed by the large white pelicans known as the "aquatic aircraft carrier", and you can also hear white-naped cranes singing loudly flying over the lake. You can peek at the animals emerging in the jungle from different angles, or sit on the viewing platform to have an overview of the vast herds. Here live a wide variety of species of different sizes including giraffes, zebras, wildebeests, elands, springboks, and nyalas from Africa, llamas and alpacas from South America, red kangaroos, grey kangaroos, and albino wallabies from Australia, and sika deer, red deer and sambars from Asia. Demonstrating the rich wildlife resources and vast variety of animals in Yunnan, the park opens a window into Yunnan's "Animal Kingdom".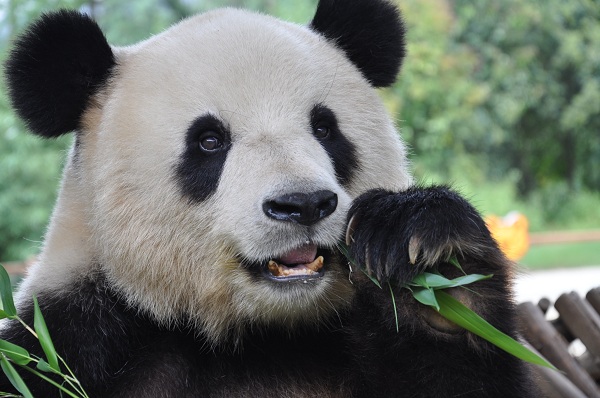 Here, wild animals return to the wild, and behave in the wildest way!
Here, you can return to nature and experience the infinite fun of living in harmony with wildlife!
Here, you can climb to the mountain top to take an overlook at the mountains and the bustling city of Kunming. With the chimney smoke and fruity fragrance drifting in the mountains, you will feel yourself in the wonderland!
Welcome to Yunnan Safari Park!