Yunnan Mekong Biotechnology Co., Ltd is the wholly-owned subsidiary of Mekong Group Co., Ltd. It is 5km to the township government of Dadugang, 13km to Kunming-Bangkok Highway and 55km to Jinghong. It takes an area of 38,978 mu (1 mu = 0.0666667 hectare), with the overall investment of the project being 246 million RMB.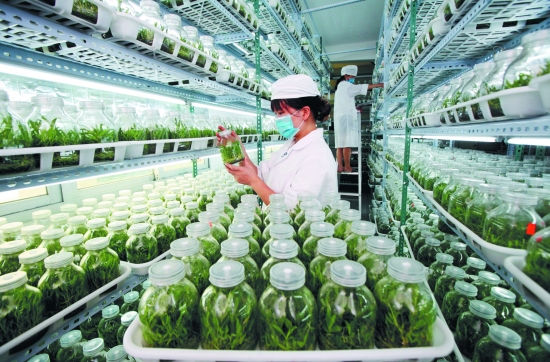 The cultivation of wild animals, such as blue peacock, special wild boar and African ostrich and so on, and the R&D of special animals and plants serve as the major businesses of the company at present. The company plans to develop 10 functional project areas, including: Dai Medicine and South Medicine Planting Demonstration Park, Medicinal Animal Breeding Demonstration Park, Dai Medicine and South Medicine Scientific Research Center, Dai Medicine and South Medicine Germplasm Resources Breeding Center, Dai Medicine and South Medicine Germplasm Gene Pool, Rare Animal Protection and Breeding Base, Dai Medicine and South Medicine Health Maintenance Valley as well as others. The industrial park will become the biggest Dai Medicine and South Medicine Biology Science Park and one of the biggest Biological Resources Cultivation Bases and Product R&D Bases in Yunnan province.
On 11th March 2010, the company successfully mandated the "Xishuangbanna Wild Animal Resettlement and Rescue Center". Over the past few years, under the leadership of the forestry department, forestry public security and natural resource protection agency, it has rescued and protected several Asian elephants including "Ranran" and "Yongyong". At present, it is still raising the rare wild animals rescued by Asian Elephant Breeding Center, including white-cheeked gibbon, sun bear, black bear, bearcat, Greater Slow Loris, boa and pangolin. In this way, it makes a great contribution to the wild animal protection.