Xishuangbanna Jino Village, with a total investment of more than 9 million Yuan, is an emerging tourist attraction on the north line of Xishuangbanna. It is located in the steep and lush Jino Mountain, ranked first among six major tea mountains, in Bapo, Jino, northeast of Jinghong City. The village is 26 km away from Jinghong, 10 from Mengyang, and 3 km from Jino Town Hall.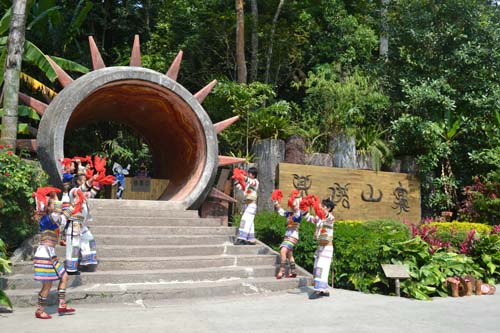 As a cultural preservation area of Jino's traditions in Xishuangbanna, and the only tourist attraction that comprehensively displays Jino culture, the village provides an important window into Jino culture. Jino, also known as the Youle people, was confirmed on June 6, 1979 by the State Council to be the last of the 55 ethnic minorities. Having stepped from late primitive society directly into socialist society, Jino people mainly live in Jino Town, Jinghong City, Xishuangbanna, with a population of just more than 20,000.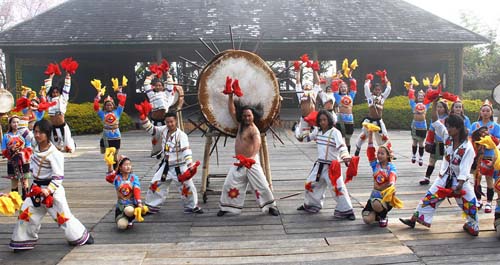 Here are the big communal houses from remote antiquity, and remnants of the ancient carved wooden notes. The authentic Jino traditional marriage is rooted in this rich cultural soil. Jino's big drum dance, which has been included in the first batch of state-level intangible cultural heritage of Xishuangbanna, is the foundation of Jino's tradition. The solemn and magnificent dance is performed by a large crew that consists of 50 Jino folk dancers and 16 drums. Jino's other traditional crafts that have been listed in the protection catalogue of folk culture include tea making process, the traditional brewing process, dyeing with branches and leaves, and bamboo weaver.