Located in Mengyang National Nature Reserve, a UNESCO Man and Biosphere reserve, 36 kilometers from Jinghong City, Xishuangbanna Wild Elephant Valley is China's first national park dedicated to wildlife and environmental protection. With its collection of tropical rain forests, subtropical evergreen broad-leaf forests and large populations of rare animals and plants, the park is a comprehensive scenic region for eco-tourism, scientific research and vacation, and was awarded the "Best 50 Places in China for Foreign Visitors" Gold Award.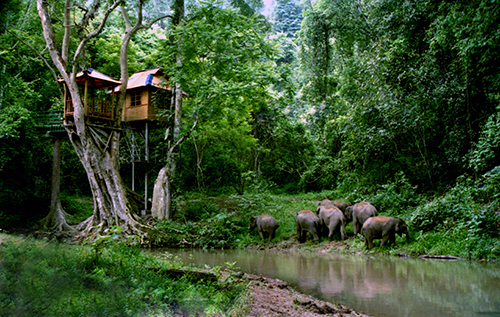 Xishuangbanna is not only a "National Science Popularization Education Base", but also an Asian elephant research base and a wild butterfly breeding and research base. Most of China's Asian elephants live in Mengyang National Nature Reserve, Xishuangbanna. Practicing the concept of ecological and environmental protection, the park has built an elevated walkway for elephant viewing so as to return the ground to the herd, making it a place frequented by wild elephants, and, with the convenient transportation and unique tropical rainforest landscape, an excellent tourist attraction of Xishuangbanna.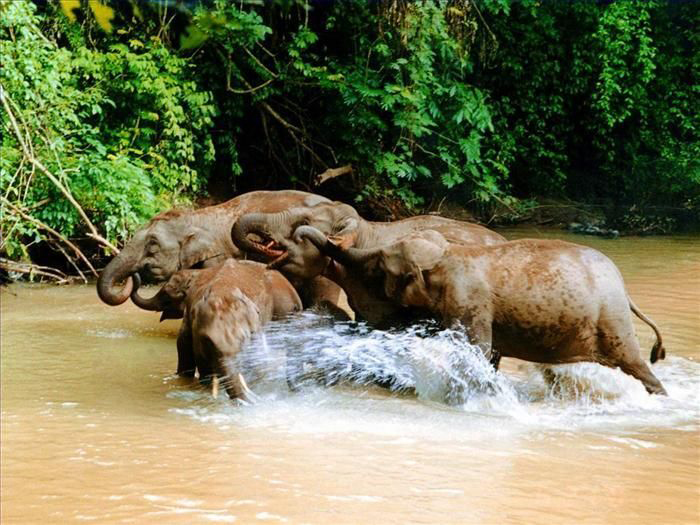 Asian Elephant Museum: Asian Elephant Museum is built by Xishuangbanna National Nature Reserve Administration and Wild Elephant Valley. Officially opened to the public in the Spring Festival of 2008, the exhibition halls cover an area of 700 square meters.
The museum has nine themed halls including "Elephants on Earth", "Elephants in China", and "Elephant's Body Structure", using specimens, scenarios, stands and other forms of exhibition to give a comprehensive and systematic introduction on the Asian elephant's origin and evolution, and the physiological and eco-physiological knowledge of the species.
920-meter-long elevated walkway: In order to enable the visitors to view the elephants in a secure and comfortable way as well as increase harmony between human and elephants, the park built the 920-meter-long elevated walkway for inspection tour in 2010, which is more than ten meters above the ground. Walking on the walkway during the active seasons of elephants, you may see elephants wandering, muntjacs hopping, or boar foraging, and feel the natural power from this oxygen lounge.