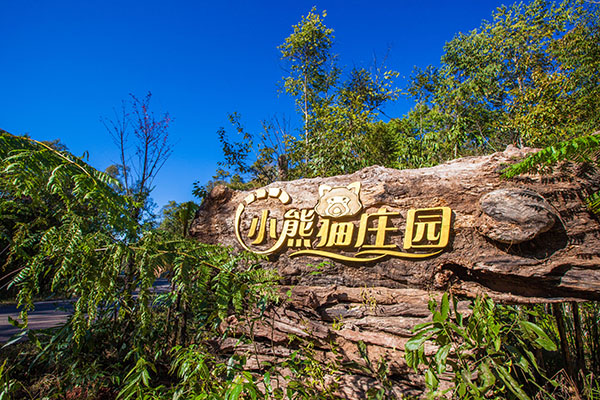 (A) Overview
1. Name: Pu'er Lesser Panda Manor Villa Resort Hotel
2. Tel: 0879-3037000, 0879-3037111
3. Opening date: October 3, 2014
4. Address: 37km Southeast Simao District, Pu'er, Yunnan (adjacent to Rhino Habitat Scenic Area of Pu'er Sun River National Park)
5. Integrated service includes: morning call, ordering (such as various types of feasts and long table feasts), take-out service, travel, business conferences, separate Wifi for guest rooms and parking
6. Tourist sites nearby: Pu'er Sun River National Park, Primeval Forest Expedition, Rainforest Trekking, Pu'er Tea Garden (experience picking and making tea), Coffee Forest (picking and making experience), Primitive Tribe (under construction), Ancient Tea Horse Road Tourist Town (under construction), Ancient Tea Horse Road Relics Park (under construction), Ten Thousand Mu Tea Garden and Tea Art Expo Park etc.
7. Features of the Hotel (Introduction):
Lesser Panda Manor is located 37km southeast of Simao District in Pu'er of Yunnan province (adjacent to Rhino Habitat Scenic Area of Pu'er Sun River National Park), which was established by Yunnan Mekong Group Co., Ltd in 2014.
Yunnan Mekong Group Co., Ltd always adheres to the enterprise vision of "green tourism and health of mankind", sticks to protective development and advocates the operation philosophy of "protecting primeval forest and wildlife and inheriting and carrying forward minority culture", for the purpose of providing natural and high quality green travel experience to tourists and letting them enjoy the rustic charm, luxury and beauty of nature.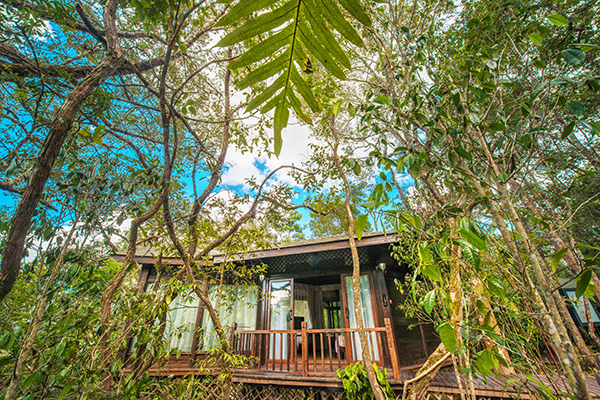 The manor is located in Pu'er of Yunnan, which is a transitional area between tropic and subtropical regions, as well as a truly natural oxygen bar with a forest coverage rate up to 94.5% and very high content of negative oxygen ions in air. There is dense forest and rolling green mountains, as well as a mild climate, neither too hot in summer nor too cold in winter. Walking into the deep dense primeval forest, tourists can see ancient trees and lush vines, and hear birds chirping, cicadas singing and apes chattering. It is a perfect place to seek quietness and explore secrets, as well as the best place for recreation and health keeping and anti-aging. Here, tourists can not only have close contact with various wildlife, but also enjoy the beautiful scenery of rain forest, experience national customs and feel the harmony of nature. Walking through the rainforest, tourists can play with the apes and observe the bears, appreciate fishes and dance with butterflies, as well as carefully taste the cultural feast of the dances and songs performed by 14 aboriginal ethnic groups.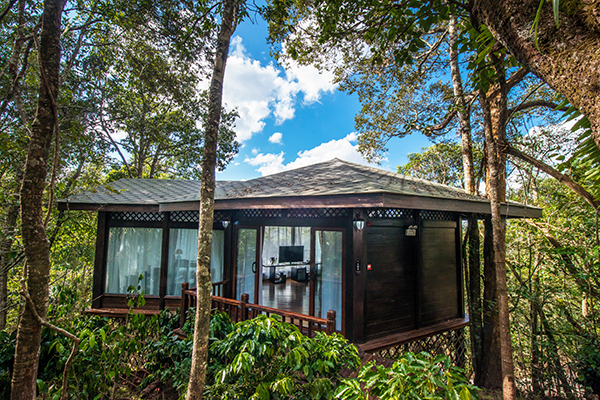 The houses in the Manor are built along the mountain ranges, with quality timber. The home furnishings are made of hand-picked ship wood and old timber, which makes every article and scenery unique and unusual with rustic beauty. Wooden houses scatter on the mountains and in the deep and secluded valleys like stars in the sky, and trails wind through the dense forest and flowers and weeds. Lesser Panda Manor born for nature can not only meet the general demands of tourists for accommodation and catering, but also provide a place for meeting, recreation, hiking and adventure ... which is also a fairy land on earth for you to explore wonders and fun, enjoy holidays and keep healthy.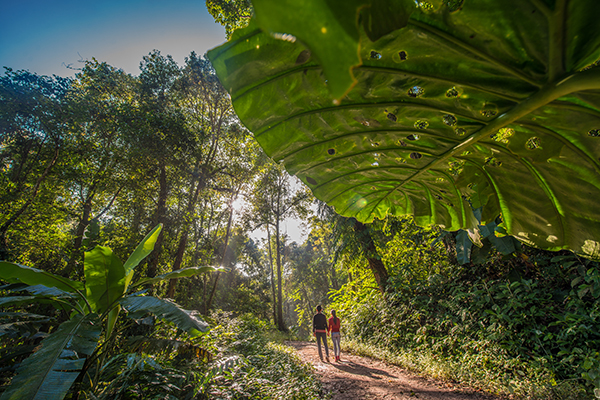 Lesser Panda Manor, where your soul can be set free;
Lesser Panda Manor, where you can embrace and fuse with the nature.
(B) Types of Rooms
1.Forest single-family wooden house villa
2.Forest single-family panoramic villa